D2B Network Connection Order (Telematics)
The D2B fibre optic network is a loop that links all the telematics (Phone, Satnav, Voice, CD Changer, Amp) with the CD/Radio Head Unit (the D2B gateway).
The connection order is important. For example:
Head Unit CD Changer Phone Voice Nav Amp Head Unit
Just forget the bits you don't have, so if you don't have Voice or the amp your order should be...
Head Unit CD Changer Phone Nav Head Unit
Note: The D2B Network "Wakeup" is a connection within the wiring harnesses connecting all the telematic modules.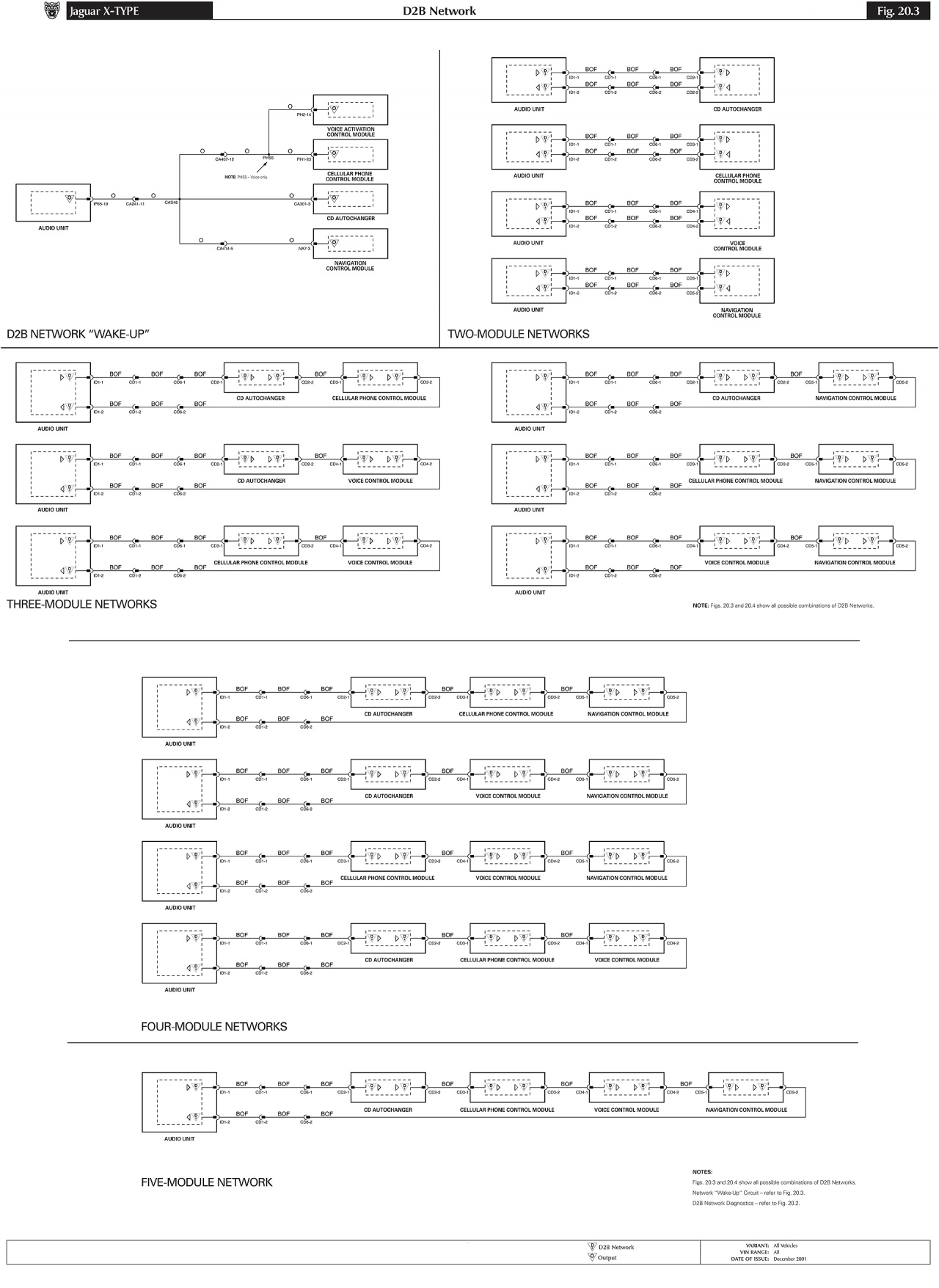 ---
This document has been compiled for www.X-Type.uk and the content and/or layout is copyright &copy 2018-2020 X-Type.uk. All Rights Reserved.